Halo 4 Limited Edition: $100
Borderlands 2 Ultimate Loot Chest: $150
Resident Evil 6 Premium Edition: $1,300
No. Hell no. A DVD and some concept art isn't worth $40 extra. A fancy box, a bobblehead, and some books aren't worth $90 extra. And you better goddamn well believe a jacket isn't worth $1,240 extra. $1,200 is what you pay for a posh, high-fashion, couture jacket. You don't get anything high-fashion packed in with a zombie videogame. It doesn't happen.
We didn't start playing games because we liked the 12″ resin statue that came with Adventures of Lolo Platinum Edition or the art book that came with Scorched Earth Ultimate Warfare Edition—we started playing because we like to play games. Let's drop all that extra crap and save some money so we can buy more of what we like: Laotian Ladyboys more videogames.
Invest in the Future ($15)
Thanks largely to Double Fine's extremely successful run, Kickstarter is now brimming with the developers of yesteryear all clamoring to make the games we've been wanting to see for years but that publishers have damningly declared to be not financially viable. Kickstarter now lets us be the judge of that, allowing users to successfully fund not only Tim Schafer and Double Fine, but also Al Lowe (Leisure Suit Larry) and Jane Jensen (Gabriel Knight). The resurgence of classic adventure games doesn't stop there, though. You, yes YOU, can fund some planned adventure games from classic adventure franchises like the following:
Two Guys From Andromeda
Nathaniel mentioned it a little while ago, but Two Guys From Andromeda, aka Scott Murphy and Mark Crowe, aka the guys who made Space Quest, are working on a new game funded by Kickstarter users, and it can be yours for a mere $15.
Of course, $15 sight unseen for a game that hasn't even been created yet isn't usually the kind of mind-blowing deal I would post here on "Poor Player's Paradise," but considering the game's provenance I'm going to have to assume it will be well worth it.
Two Guys From Andromeda [Kickstarter]
Project Fedora
If there's two things in this world I love, it's bad movies and adventure games. The Tex Murphy series of games combines these two loves of mine into a comedic noir FMV adventure. I've been sitting at home hoping for Tex Murphy to throw his signature fedora into the Kickstarter ring and, finally, my hopes have been realized.
Project Fedora is the proposed upcoming Tex Murphy game, and this one's also $15 minimum to get behind ifo yu want a copy of the game. If you like the looks of it you may want to check out the older Tex Murphy games on gog.com while you wait for the new one to be developed. Also a good deal.
Double Fine Adventure
Yes, I know the Double Fine Adventure is closed on Kickstarter now, but that doesn't mean you can't still support it. Double Fine has created a site for "Slacker Backers," people who would like to back the project but didn't catch the Kickstarter page in time to do so. This one's also $15 for a copy of the game.
Double Fine Adventure: Slacker Backers
Because We May (various prices)
Publishers are getting pushier and pushier by the day, forcing pricing schemes upon developers that they, often times, do not agree with. Because We May is a sale event that celebrates independent developers sticking it to The Man and lowering their prices just because they goddamn well feel like it.
There's a ton of games on sale, but some either aren't very good or have been at lower prices before, so I'll only highlight the stand-out deals here. A full list of every game on sale is available at becausewemay.com
Cthulhu Saves The World & Breath Of Death VII Double Pack – $1.29
There's really no reason you shouldn't buy this great two-pack of classic-style RPGs for the normal $3, but at $1.29 it's actually enforceable by law that you purchase this. Please don't make me involve the authorities.
For a mere $2 you can pick up the game Stu Gipp referred to as "The greatest game that has ever existed. I would make sweet, sweaty love to it if it had genitals." I may be paraphrasing a bit since I don't feel like listening to that podcast again and directly quoting him, but I think I capture the spirit of what he had to say about it.
It's got a storyline as pretentious as the average Portland, OR resident's vinyl record collection, but it's a damn excellent game. One of the best indie games to come out in the past few years and more than worth $2.50.
Kind of a Tim Burton meets Dr. Seuss art style in this excellent bridge-building physics puzzler. Highly recommended.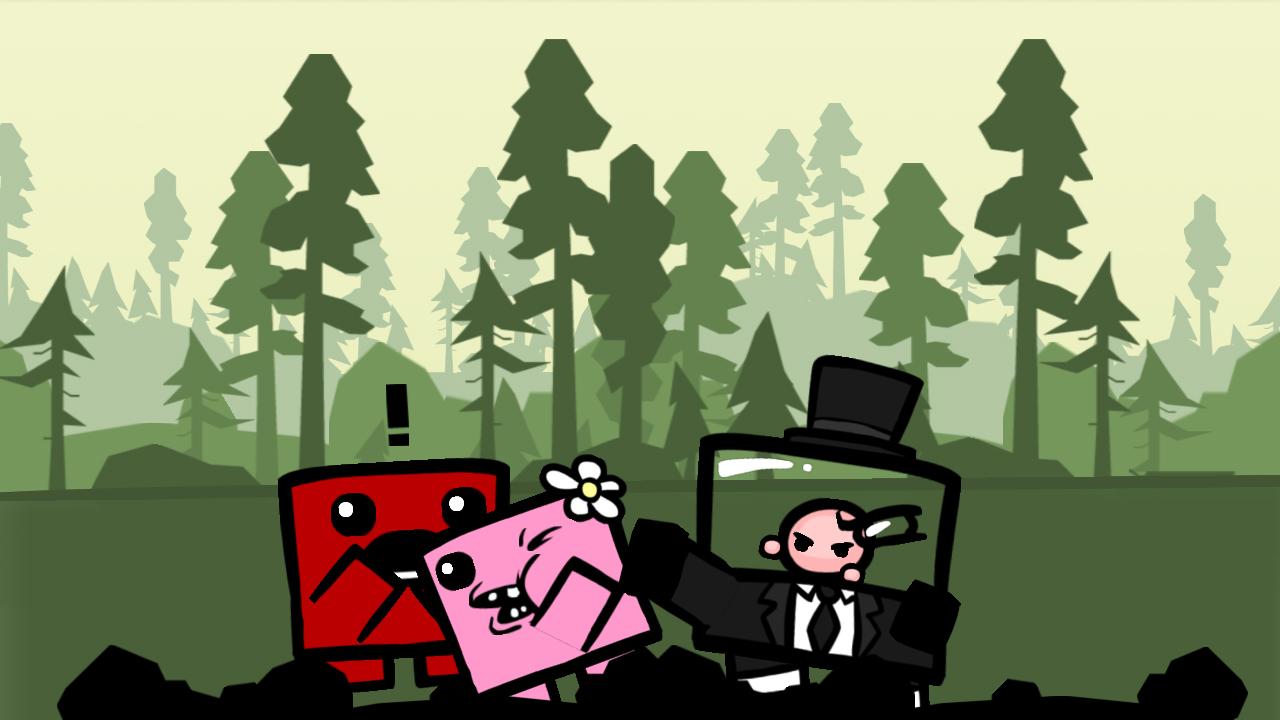 You'll experience more deaths in this game than a Kool-Aid tasting at Jim Jones's house, but you'll enjoy every second of it in this sadistic platformer.
These are just a small sampling of standouts; you can have a look-see at becausewemay.com for a full listing of what's available. New games are being added as new developers join their cause.
Other Deals
If you're like me and you already bought Trials HD, Limbo, and 'Splosion Man, you're out of luck, but if you've been dragging your feet on these games now's the time to get all three for less than the price of one.
An Xbox 360 three-pack disc of these games is currently $10 over at Newegg. All three are excellent games and well worth their own prices, but at $3.33 each, this deal is a no-brainer.
Trials HD/Limbo/'Splosion Man Triple Pack [Newegg]
Also, Amazon is having a deal on the PC downloadable version of Saints Row The Third, aka Grand Theft Auto with oversized dildoes, available for a svelte $16.98
Saints Row 3 (PC Digital Download) [Amazon]
Questionable Legality (Free)
Sometimes, when not playing videogames or watching bad movies, I also have a good sized collection of tabletop games to turn to. Unfortunately, most require three or more players, so since my wife and I are both friendless losers, we end up playing anything that supports two sad, pathetic players. Recently, that game of choice has been the deck-building game Dominion. Sadly, tabletop games aren't exactly free. You've got the base game, then six more expansions for a total retail price of $280. NOOOOOO!
Of course, there is another option. An option that has the advantage of including all expansions, requiring no set up or clean up and is completely free. Dominion Online.
You go into the lobby, set up a game with a friend or a complete stranger, and get to playing right away. Free and easy.
If you're a less social, on-the-go type with an Android smartphone, you can also get the apps Androminion, a portable Dominion-playing app, and Dominion Shuffle, an app that allows you a degree of control over what cards Androminion uses.
These both seem to straddle the line between legal knock-off and balls-out copyright infringement, but it's their ass, not ours, so go and play to your heart's content. If you ever get busted for playing them, just tell 'em Kotaku sent you.